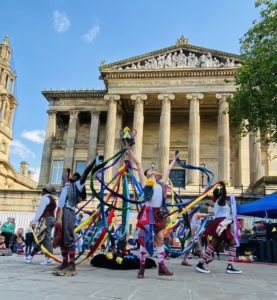 Check out our Socials too!
Facebook: Folk Dance Remixed
Instagram: folkdance_remixed
---
If you like what we're doing and would like to support our work you can make a DONATION – thank you! Your donation supports our work which is free for all on the streets up and down the country!
You can keep up to date with our latest posts, photos and videos on social media.
Hope to see you at an event soon!
---
Folk Dance Remixed is grateful for the support of the English Folk Dance and Song Society and to Arts Council England.

---
Here are some of the great events we've been part of:
2022 National Tour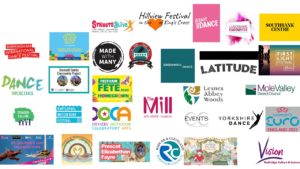 Previous years