Folk Dance Remixed offers a range of inclusive and accessible performance and workshop options, suitable for inside events and the great outdoors, which is funky and fabulously fun! We can provide you with a bespoke package of performance activities, tailored for your own event.
We have performed work all over the country including: The Feast of St George in Trafalgar Square (London), Commonwealth Games Festival (Glasgow), CITYdiversions (Chelmsford), Borough Market (London), Wilderness Festival (Charlbury), Sidmouth Folk Week (Devon) and Milton Keynes Fringe Festival to name but a few…
Step Hop House
"Really loved the show. I like the fusion of the dance styles, Folk for the future. The costumes were spot on and loved all the bright colours. The workshops that followed were dynamic and got everyone up and involved and feeling like part of the show." Natasha Nother, Personal trainer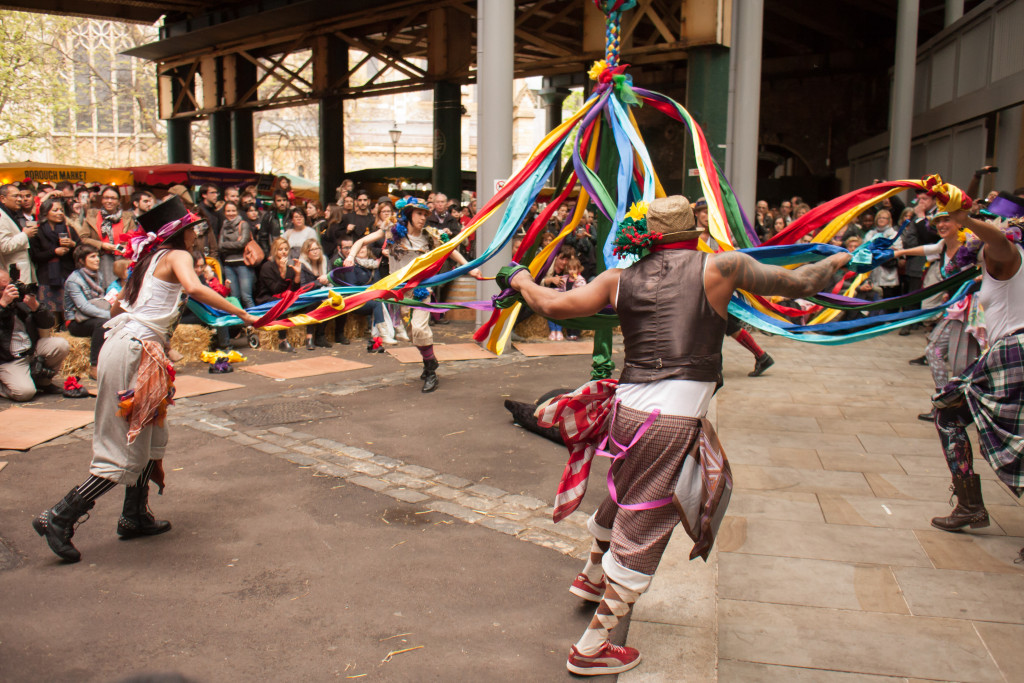 A fresh, quirky, colourful and magical collision of traditional and Hip Hop dance and music, all developed into a high-energy, theatrical 30 minute professional performance offering a unique remix of Maypole, Clogging, Ceilidh, Street, House and Breakdance with a hint of African & Bollywood… to a live soundtrack of fiddle, banjo, percussion & beat boxing. Performed by a diverse cast of 8 dancers and 4 musicians – this is Folk and Street Dance like you've never seen it before!
Click here to see a rave review from Adrian of the fabulous Spooky Men's Chorale!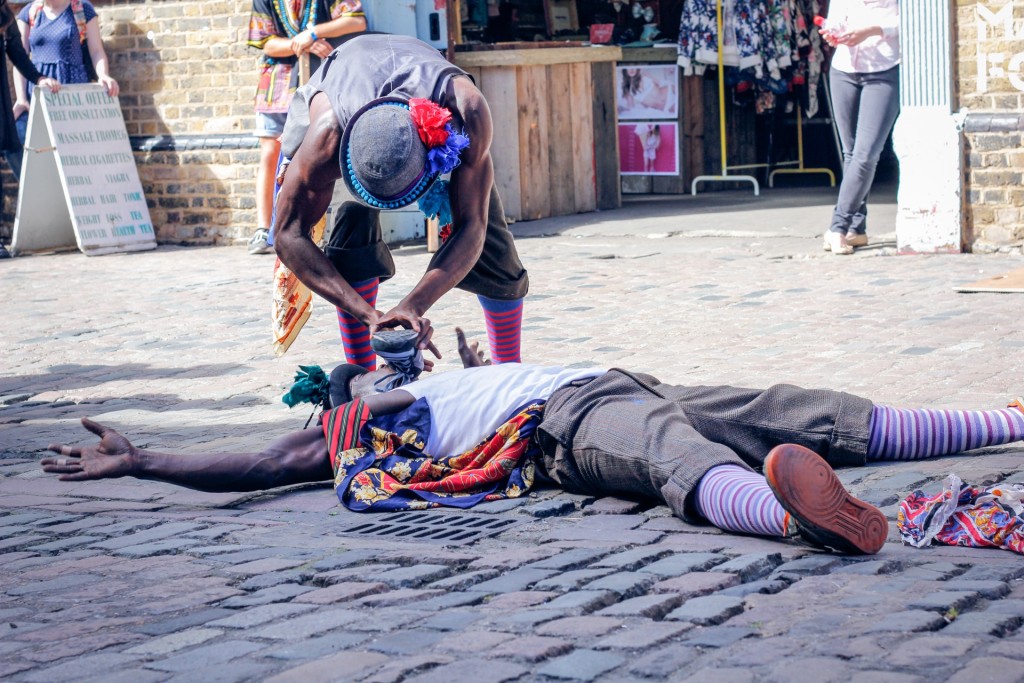 HOPE
And we're developing a brand new show called HOPE to launch on Sat 20 November at Cecil Sharp House, London. It's so new we only have a log for you right now!