Folk Dance Remixed is an inclusive and accessible performance and workshop concept, suitable for inside events and the great outdoors, which is funky and fabulously fun! We can provide bespoke packages of participation activities, tailored for your own event/school/community group/festival/wedding/birthday party…anything!
We have carried out our bespoke packages of performances and workshops at events all over the country including: The Feast of St George in Trafalgar Square (London), Commonwealth Games Festival (Glasgow), CITYdiversions (Chelmsford), Borough Market (London), Wilderness Festival (Charlbury), Sidmouth Folk Week (Devon) and Milton Keynes Fringe Festival to name but a few…
Here are our interactive elements for you to explore:
Kerbside Entertainment!
In response to COVID19 we've planning to adapt more mini performance/participatory pieces that can arrive at people's doorsteps and spread a bit of joy and distraction to a neighbourhood. Have a look at this short film from August 2020 to find out more, and get in touch to find out how we can bring it to your area.
Street Dance The Maypole — Interactive Workshop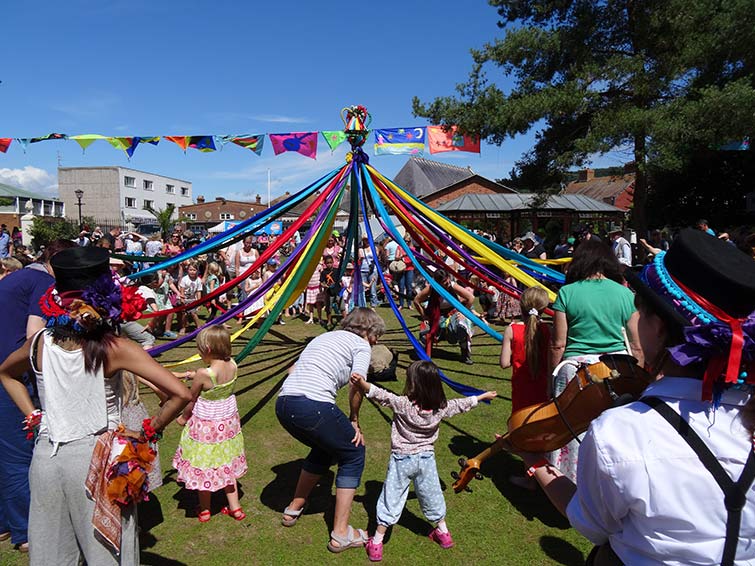 Take part in Street Dance the Maypole creating wraps 'n ripples mixed with waves 'n breaks around a contemporary designed, bespoke ribboned, 12 foot freestanding maypole. A chance to learn a funky routine to live music, mixing it with classic maypole moves, such as the Chrysanthemum Wrap and the Twister.
Ceilidh Jam — Social Dance
"…inclusive and spontaneous…The audience, including children, were invited to join in after the first showcase. After ten minutes they turned from complete strangers into a bunch of people laughing together. " Zarina Holmes, fashion lifestyle photographer and blogger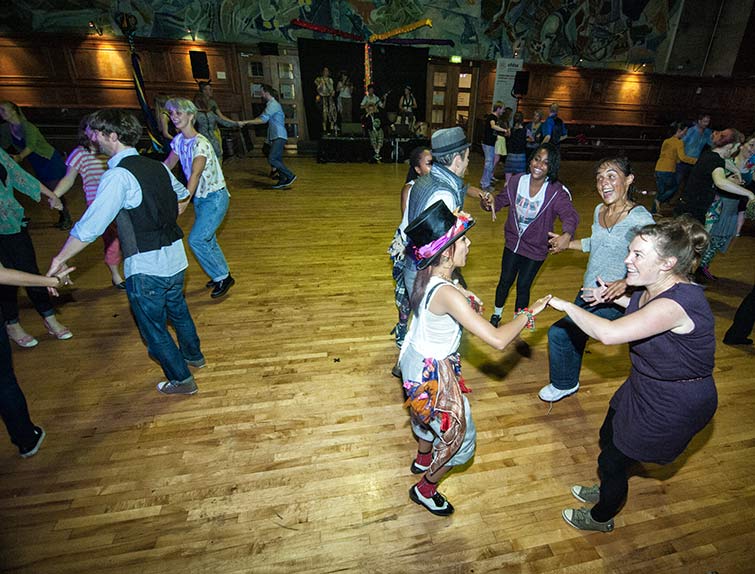 Ceilidh Jam will get you on your feet for a funked up, unique, folky, social dance – a fabulous chance for all to dance! Using traditional callers to teach, we'll be mixing folk formations, Street Dance, legendary moves and freestyle grooves – from the Soul Train Line to Lucky 7, Strip the Willow to the Electric Slide…here's a taster!
Check out the Ceilidh Jam Promo – video by Claudia Lee
 Ceilidh Jam Pop Ups — performance & interactive workshops
"As a fellow dancer I really appreciated the flowing movement and was a touch jealous at the sheer sinuous ability of all the dancers. The beatbox was wonderful, it added a modern touch to some age old traditional elements woven into the show, and counter balanced by a driving fiddle that I would love to morris dance to! A wonderful mix of old and new that was a delight to watch and well done for bringing that mix to an appreciative audience." Quinton Cumbes, Squire of Great Western Morris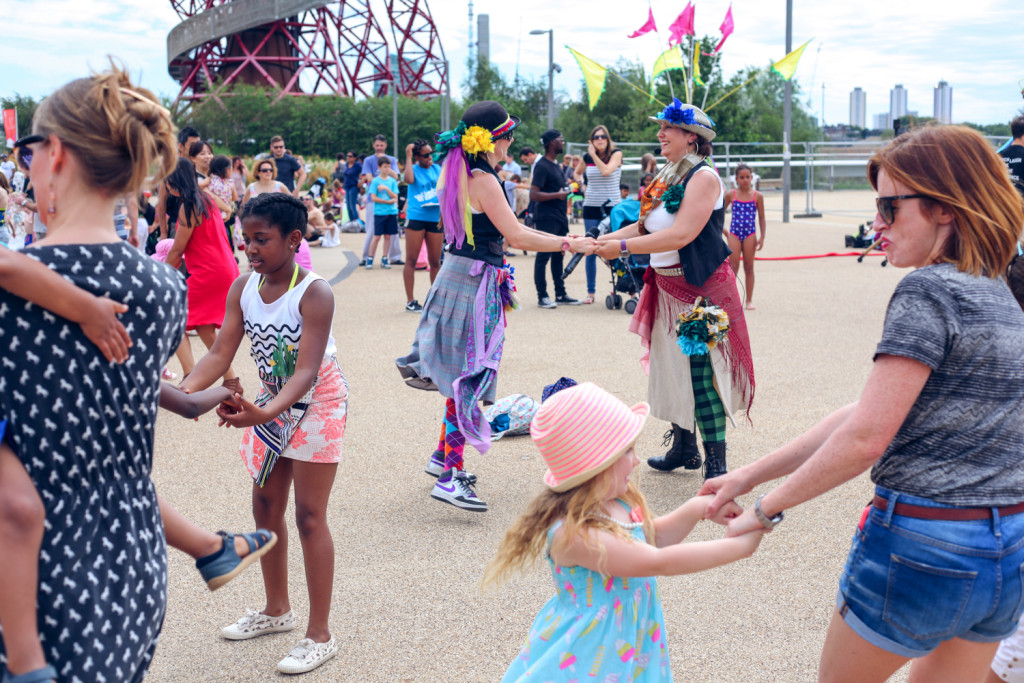 Ceilidh Jam Pop Ups can happen anywhere and instantly gather a crowd and gets them dancing in no time! Two or more of our dancers demonstrate a Ceilidh dance that has been remixed with some street dance moves—with our live music the audience find the catchy tunes irresistible and are eager to join in and learn the moves. They last from 10-20 minutes depending on the event.