We had a great time on Saturday 21st July working with Essex Cultural Diversity Project at the grand finale of their Festival of Thetford and Punjab.
We joined in the procession through King Street along to Butten Island and the statue of Maharajah Duleep Singh, and then along the Little Ouse river.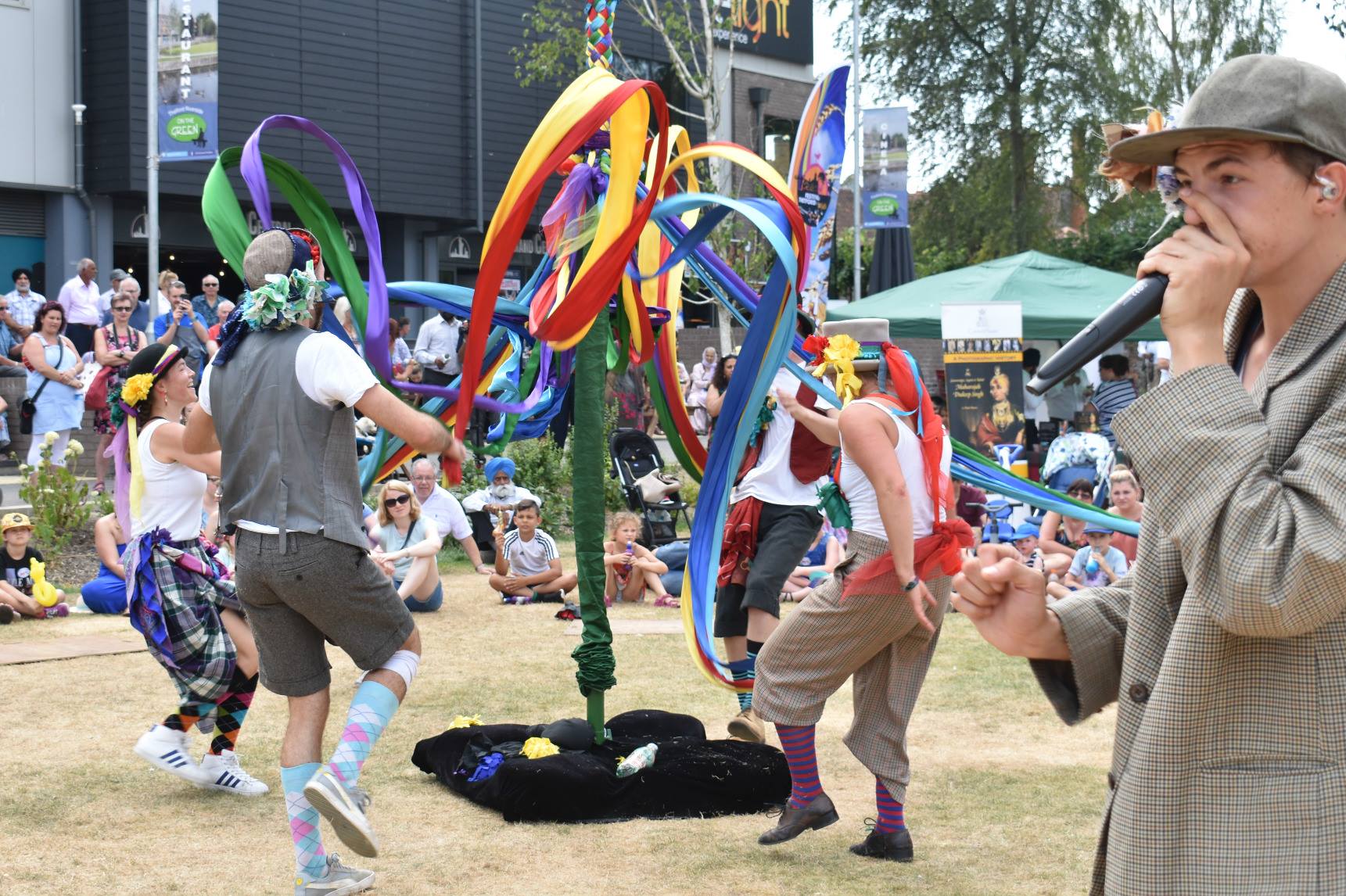 The event was an exciting multi-cultural programme in partnership with Thetford Town Council River Festival, featuring the UK's leading tradtional Punjbi Dance Troupe Jugnu Bhangra Dancers, Folk Dance Remixed, Local Morris dance groups, King Gurcharan Mall Dhol Blasters, Rani Giddha Female Dancers, Ghatka Punjabi Sikh Martial Arts, as well as storytelling by Seema Anand, Indian food stall, henna hand painting.