Always a busy month – September sees Folk Dance Remixed galvanised for action all over the country. We're fresh (and still a bit damp) from Greenman festival in Wales, and beginning to pack up the kit to bring our funked up folkiness over to Kendal in Cumbria on 9th and 10th September.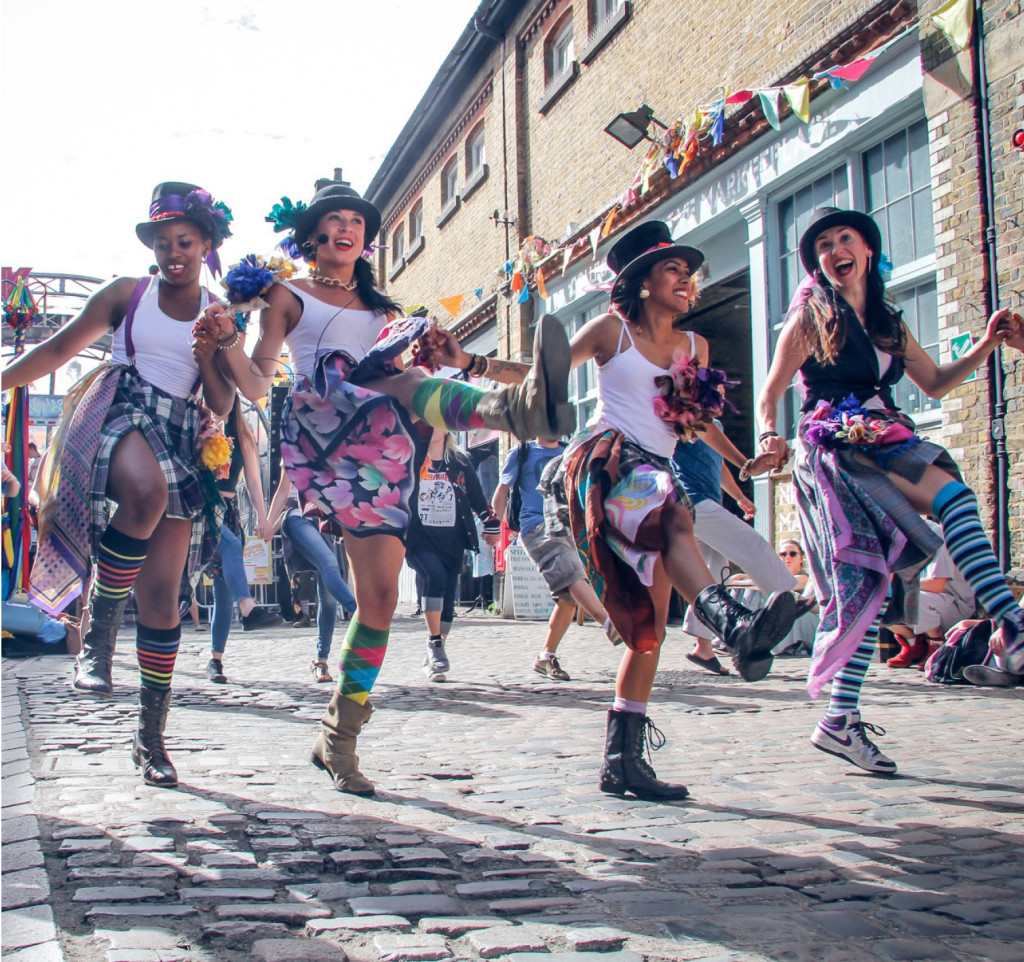 We're really looking forward to our trip up to the Lake District. We've been hatching and brewing our contribution to the wonderful Lakes Alive festival with Festival Producer, Netty Miles. Do come and find us. Check out out about everything they have on offer (and there's a lot!).
And then we're delighted to be returning to Tottenham Ploughman RiverFest on Saturday 16th September. We did workshops there last year, and have been invited back to do the full Step Hop House show and workshops again for 2017. Isn't that just lovely? We'd like to give a big thank you to the dedicated duo Glynis and Cheryl who are making it all happen.
Our last outing for 2017 is at the fantastic Festival of Thrift, organised by Stella Hall and her team. This is in Kirkleatham, in Redcar, and is shaping up to be an extraordinary coming together of artists, stalls, makers, doers, speakers and participants focussed on environmental themes and creativity. We can't wait!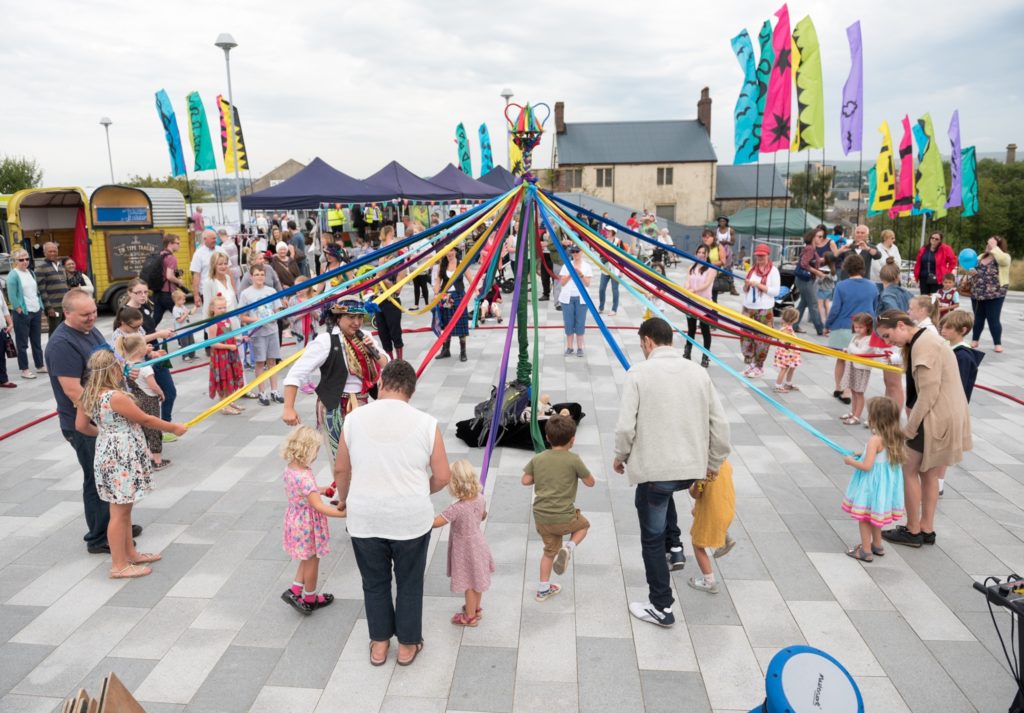 And if that wasn't enough – we need to raise £1000 in September too! We will have a crowdfunding campaign on the go throughout the month. This is to raise some funds which we need to match against our Arts Council England (ACE) grant. ACE fund a percentage of our costs, but we also need to raise money ourselves too. So – please watch out for our Facebook posts in September, and check our website too, and see how you can support us. Every £1 helps keeping us creating!
All the best,
Natasha, Kerry and Frances
Folk Dance Remixed